FSI
The Consequences of Using a Homegrown CMMS
Understand the risks of a homegrown CMMS and discover how a reliable, purpose-built CMMS surpasses the capabilities of an internally developed solution.
---
In a technical savvy field like healthcare technology management (HTM), it's no wonder many hospitals utilize homegrown computerized maintenance management systems (CMMS) developed internally for their asset management, schedules, and work orders. For these hospitals, the perceived benefits seem clear: the program is customized for their hospital's specific needs and is cheaper than paying a third-party software company.
But these theoretical justifications aren't necessarily accurate, and they distort the very real consequences of using a homegrown CMMS solution. Opting to use an internally developed CMMS as opposed to a purpose-built, professionally developed, and managed CMMS can have lasting repercussions.
Risks of a Homegrown Solution
From lack of support to security risks, here are the serious consequences of using a homegrown solution that might end up costing your organization much more than the price of a reliable CMMS partner in the first place.
1. Turnover and security.
A homegrown CMMS has typically been developed by one or a few staff members. Entrusting your entire CMMS to one or a few people can have serious consequences if those who developed the software leave the organization. In that case, your hospital may no longer have the ability to update the software, fix serious issues, or train new employees on the system. Your CMMS is too important to entrust to a select few.
Hand in hand with employees leaving is security. Just as your CMMS can face disruption due to turnover and gaps in knowledge, if your homegrown system is hosted locally, it may be at risk for catastrophic data loss if it's not properly backed up. Backing up a system can be expensive and out of reach for a hospital that has many other priorities and fewer resources than a full-fledged software company.
The potential loss of essential employees, data, or access to your system are some of the pitfalls of using a homegrown system that can have the most costly and dire consequences.
2. Outdated and a lack of key modules.
The day-to-day tasks and priorities of hospital workers revolve around patient safety; they shouldn't include making software updates and fixing bugs. A CMMS requires updates to continuously serve the needs of technicians, and if the developers of your homegrown system have other responsibilities, then important fixes will take a back seat and can lead to inefficiencies and lack of important tools to get the job done.
Additionally, homegrown systems typically offer the bare minimum for a standard system. This usually means no mobile capabilities, limited analytics and reporting, and no compliance tools or other modules that boost efficiency and make the job of technicians easier.
Homegrown systems have limitations that block the potential for your department's growth and efficiency. Without essential updates and modules, your hospital will be held back from achieving the best possible ROI, as well as time and cost saving measures.
3. No technical support.
Outside of timely software updates and bug fixes, relying on an internal team to develop and maintain a homegrown solution also means no access to a full-time support team. Imagine technicians on the floor who experience a technical problem during a work order. To resolve the issue, they'll need to work with the internal developers, who may or may not have time to help.
If the software were provided by a professional, purpose-built CMMS provider, a full-time support or customer success team would always be ready and available to help resolve technical issues during working hours.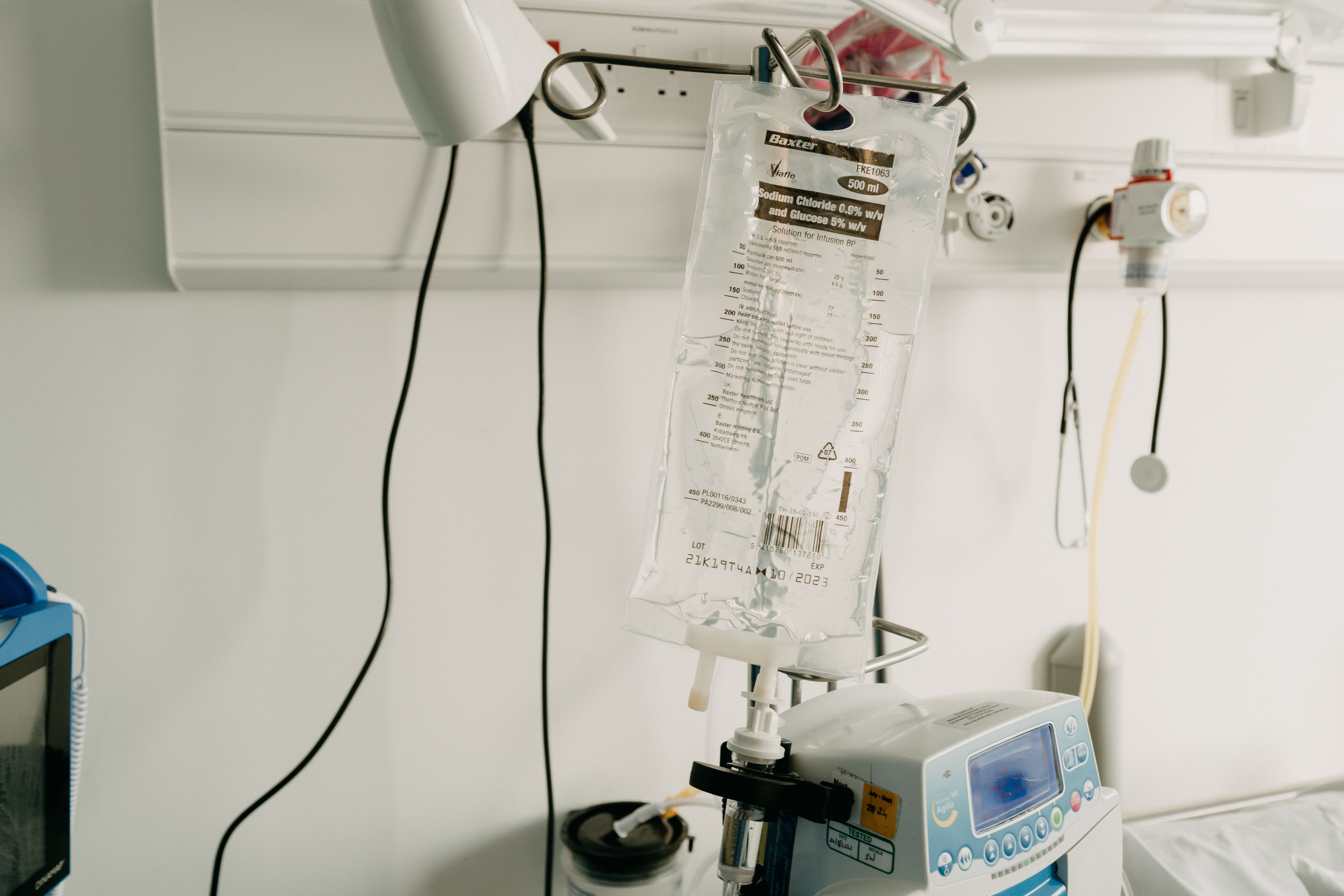 The Dependability of a Purpose-Built CMMS
On the other hand, working with a professional CMMS provider enables the type of reliability, security, and scalability that homegrown solutions simply cannot. Here are the top benefits for utilizing a purpose-built healthcare CMMS.
1. Built, updated, and supported by experts.
When electing to work with a professional CMMS provider, their team of developers and support staff are all an extension of your team, regularly managing and updating software for maximum usage, improvements, and stellar support. Your team is free to focus on its responsibilities in the hospital with the knowledge that there is a dedicated team working round the clock to ensure your software is at the level you need to provide the best care.
One of the most important areas for constant improvements? Compliance. A professional team stays up to date on regulatory compliance standards and ensures the software is ready to help your team achieve 100% compliance. Never worry about whether your homegrown solution is capable of meeting the latest standards.
Quick to respond to support needs and constantly innovating and improving the product, a top notch CMMS is built and supported by experts.
2. Specialized modules and features that help you solve future challenges.
The job of a purpose-built CMMS provider is to equip customers with the best possible solution and always stay ahead of the curve in terms of the latest features to solve pain points. You can trust the professionals to create the functionalities your team requires, and the features you didn't even know you needed.
Homegrown software often isn't sophisticated enough to allow mobile components, in-depth analytics and reporting, and complex features like real time locator systems (RTLS), which can make a huge difference in the efficiency of your team.
Not only do CMMS providers offer modules and features tailored to your needs, they also anticipate the next tools that HTM departments require. The professionals have the familiarity with the industry and the technology to continuously make advancements that internal developers otherwise couldn't provide.
3. Secure, reliable, and scalable.
A CMMS housed in the cloud protects your organization from catastrophic data crashes and ensures your hospital's data is secure. The security that comes with knowing your information and servers are in the hands of professionals is emotionally and financially sound.
Another key benefit to working with a professional CMMS provider is the scalability. If you bring on another hospital or expand, homegrown solutions are often not up to the task of scaling alongside your new needs. A professional CMMS that caters to healthcare systems of varying sizes has the experience, expertise, and capacity to bring the latest additions up to speed in a timely manner. Nothing could be more valuable than the security and reliability professionals can provide.
While a homegrown solution may at first seem like a more affordable, custom option for your hospital's CMMS needs, the reality is the consequences of failure or missteps could lead to disastrous results. For the utmost dependability and highest caliber of technology, trust a purpose-built, third-party CMMS provider to be the single source of truth for your hospital's HTM operations.
If you'd like to learn more, reach out to a member of our team at sales@fsiservices.com.