FACILITY SURVEYING
Build your maintenance programs on data you can rely on
Disjointed CMMS platforms, ever-evolving environments, and siloed data--modern-day maintenance has never been more complicated. Feel confident you're working from accurate, reliable data with FSI's on-site data collection, verification and documentation specialists.
Accurate
Too often, maintenance teams are working from out-of-date and inaccurate CMMS databases that lead to compliance violations, loss of accreditation, and disruption of critical services. Operate confidently with access to a comprehensive, reliable CMMS database complete with your essential facility and biomedical data.
Standardized
Implement best practices and standards adopted by the nation's leading healthcare systems and thought leaders, from the Facility Guidelines Institute (FGI) to the American Health and Safety Institute (ASHI). With standardized nomenclature, work order creation, and labeling, you can finally gain insight into system-wide trends and performance.
Compliant
Good data is at the heart of compliance. Whether you're altering current floor plans or developing new facilities, ensure that your CAD drawings, asset inventory, and database are up-to-date and ready to meet your regulatory requirements. All to empower more efficient, impactful maintenance programs at your organization.
Feel confident in your data, then put it to work
Empower your maintenance programs with FSI's on-site facility surveying CMS building services, from asset verification and barcoding to CAD documentation and drawing updates.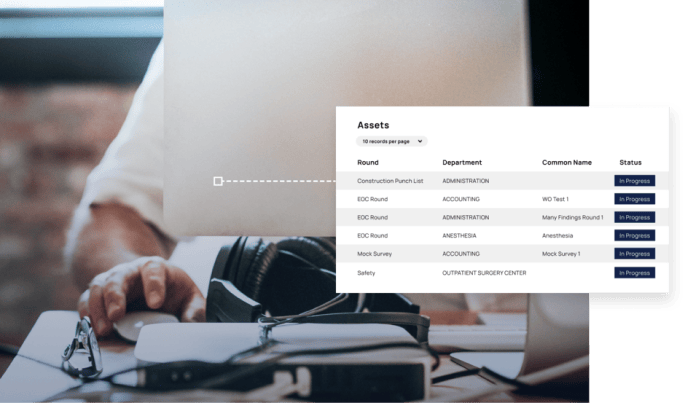 On-site asset inventory
collection and barcoding
You'll have an accurate, up-to-date asset inventory across your organization's healthcare sites our on-site data collection and verification services. Plus, feel confident your assets are easily identifiable with barcodes made from the highest quality labels.
Benchmark and compare performance across your workforce and assets

Barcode assets and equipment to locate and scan assets in the field

Standardize and clean all your asset inventory data

Place assets directly on your floorplans with identifiable icons
CAD documentation and drawing management
Optimize your space planning and employee time with FSI's accurate, accessible CAD documentation development and updates for your entire healthcare organization. With cloud-based CAD access, you can access your building documentation wherever you are and feel confident you're working from accurate, updated data.
Enhance your space planning, utilization and construction projects

Prevent costly mistakes with accurate, updated drawings

Accurately track warranties and certificates

Reduce the liability of misplaced or damaged drawings with a cloud-based database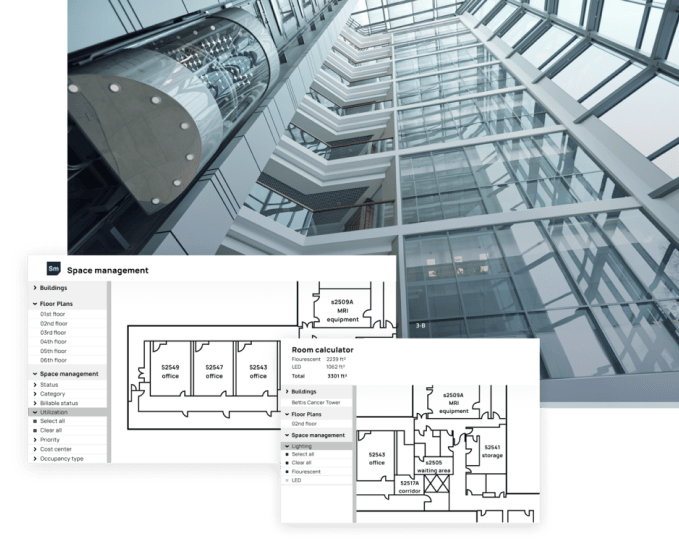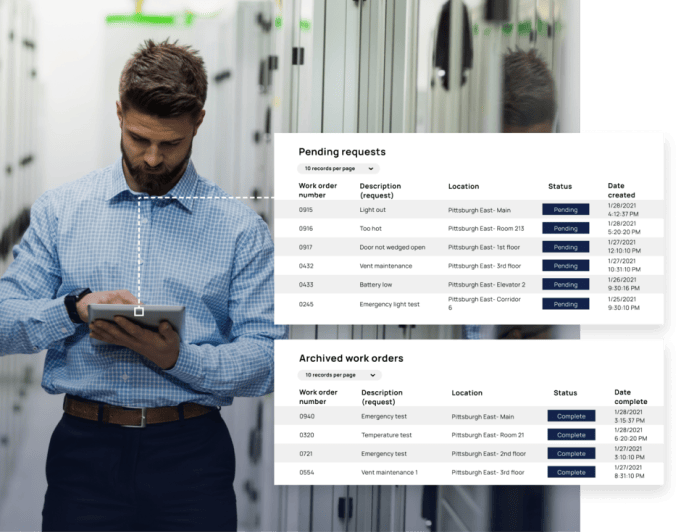 Data migration and standardization
Clean and migrate your historical maintenance data to establish a solid foundation for the future. Leverage your data for reporting and mitigate inconsistencies with standardized naming conventions, work orders, asset categories and vendor information. Ensure you're working from a clean, streamlined CMMS.

Archive any unnecessary data, and easily access it when needed in the future

Migrate your current legacy CMMS data to your new CMS database

Standardize nomenclature across your database to improve analytics and reporting


Clean your existing data to remove old, outdated information
Maintenance management insights
Stay up-to-date on industry trends, best practices, and case studies.
"FSI is really our Google. Gone are the days of paper records and file cabinets with stuff stored everywhere. We've been growing by leaps and bounds, acquiring real estate, leasing buildings, building buildings, buying buildings. To keep a repository of all that pertinent facility and equipment information, it'd be impossible without a system like this."

"With our old CMS database, it wasn't even possible to get data that we could believe in. Now we feel we have a solid data platform on which to base decisions. We're now able to look at individual pieces of equipment and say, 'How many times has this broken down? What has the cost been?' We can rank equipment based on performance, and we prioritize replacements and capital investments."

"CMS is basically my day-to-day communication with our technicians. Anything that comes through, whether it be plumbing issues, HVAC, ceiling tiles, anything, I coordinate those work orders. Each tech has a phone; they get an alert from CMS and an email and that's how they know what they have to do for the day."
Find out how you can benefit from on-site services
Back your maintenance programs with reliable, compliant and comprehensive data. Whatever you need, we're here to help.