Custom maintenance software
The best CMMS for healthcare maintenance professionals
Revolutionize your operations with a modern maintenance platform purpose-built for, and by, hospital professionals. Empower your workforce with a transparent CMMS to automate accurate compliance reports in a matter of minutes and deliver a smarter maintenance management program.
Trusted by leading healthcare systems

"If a health care system is considering FSI, I'd be in 100%. FSI has really changed our whole operation. They've made our lives a lot easier with what they produce. And they keep innovating. It never stops."

"Before FSI we were only able to account for about 30 percent of our work. Now we're able to charge 80 percent to work orders, which is huge. And that 80 percent number is growing every day."

"We're a health care system, so we use CMMS to keep up with our data for the state and run preventive maintenance on our life safety and routine equipment. Its reporting tools make it easy to keep up with the compliance data that's always needed."
Your single source of maintenance truth
Tired of disjointed, siloed data? We are too. Adopt FSI's CMMS to access an integrated, comprehensive maintenance platform tailored to meet your healthcare maintenance management needs. All to create a more productive, safe, and reliable environment for your patients, staff, and auditors.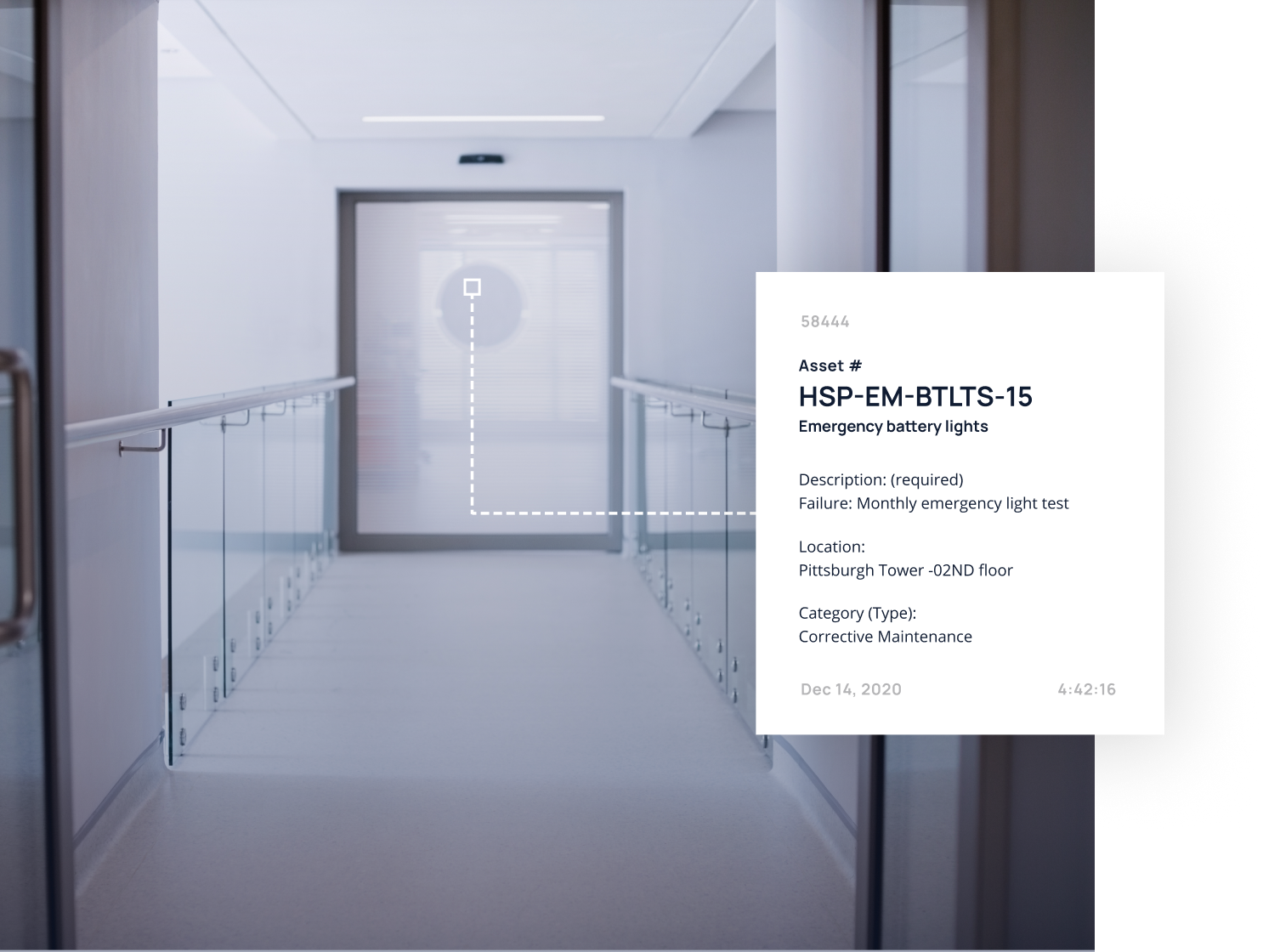 Future-proof your healthcare maintenance management programs
Adopt a CMMS that's determined standardized best practices across health care and facility maintenance management. With FSI, you can:
Benchmark and analyze performance across your workforce and assets

Retain knowledge and ensure nothing's forgotten within your aging workforce

Eliminate discrepancies across data with standardized nomenclature

Stay compliant and maintain your accreditations
Standardize and scale across complex environments
Augment your hospital maintenance with a feature-rich platform and integrated suite of products built to empower your hospital management teams with the maintenance tools they need, one tap away. Optimize your hospital's maintenance programs to:
Eliminate end-of-day data entry with mobile CMMS apps

Prioritize work requests with visibility into your workforce's schedules

Automate reporting for compliance, productivity and more

Streamline operations by viewing work orders directly on floor plans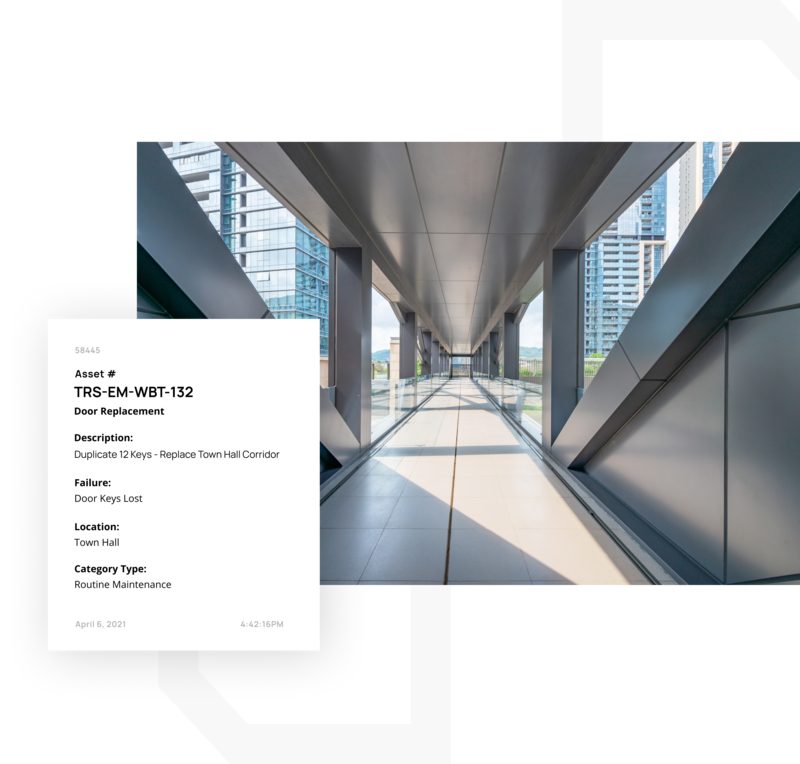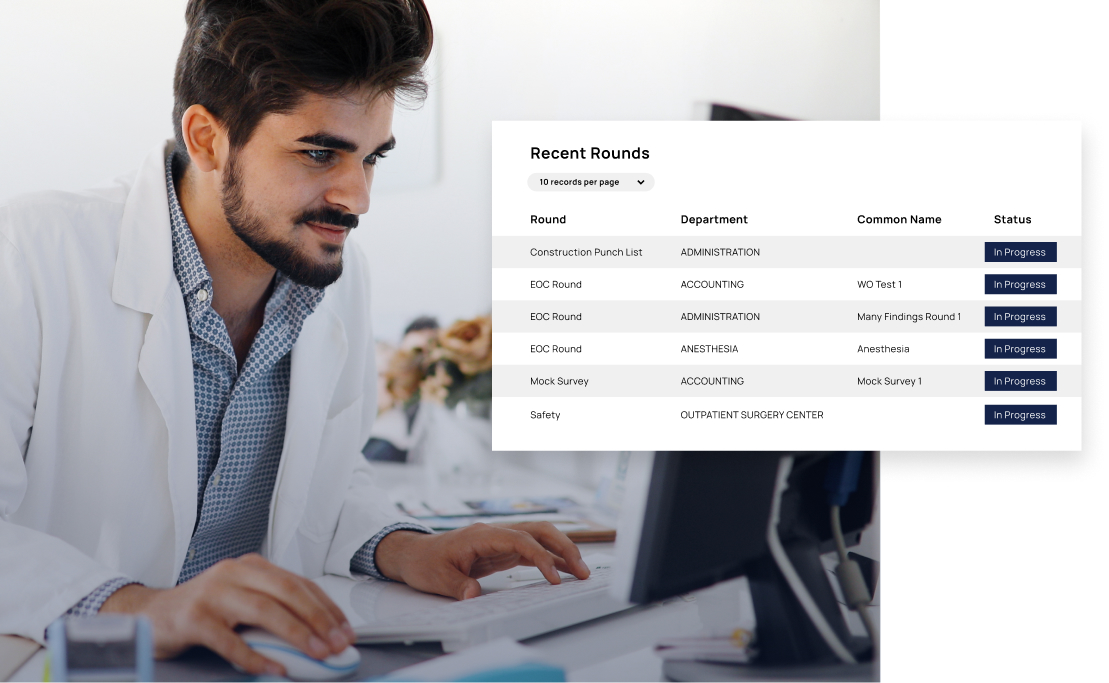 Invest in a CMMS your team will love to use
Ensure fast adoption and consistent use with a simple interface and intuitive controls. You'll be set up for success, from onboarding and implementation to challenges ten years down the road. Some of our exceptional support services include:
On-site data collection to record, verify and update your asset inventory

Barcoding with unique IDs to scan and update assets on the fly

Data standardization and migration between CMMS systems

24/7 customer support and development, tailored to your organizational needs
The leading healthcare CMMS
Optimize your operations with FSI
Find out how CMS can revolutionize your maintenance management operations.